REWARDS PROGRAM
Prestige Travelers welcomes our Member's families, friends, and acquaintances to enjoy an unforgettable vacation at any one of our Gourmet Inclusive Resorts worldwide.
Prestige Travelers Members now have more ways to earn REWARDS! Earn cash to spend on future accommodations just for booking your referrals and even more cash when your referrals decide to join the Prestige Travel Club.
BENEFITS FOR OUR MEMBERS
•Earn $400 Rewards Credit to spend on accommodations just for booking referrals.
• Earn *up to $600 Rewards Credit based on the level of membership purchased by the referrals. Break down below.
• Plus, your referral will also receive $200 Rewards Credit upon becoming new members.
• Credit may be applied to a reservation of any level.
Diamond Elite
Earn $600 Rewards Credit when your referral purchases a Diamond Elite MemberShip
Diamond
Earn $600 Rewards Credit when your referral purchases a Diamond MemberShip
Emerald
Earn $500 Rewards Credit when your referral purchases a Esmerald MemberShip
Ruby
Earn $400 Rewards Credit when your referral purchases a Ruby MemberShip
Sapphire
Earn $400 Rewards Credit when your referral purchases a Sapphire MemberShip
Through our Member Referral Program, invited guests are extended a one-time offer to experience what is to travel as a member, to enjoy special discounts and some benefits only available to  Prestige Travelers Members.
BENEFITS FOR YOUR REFERRALS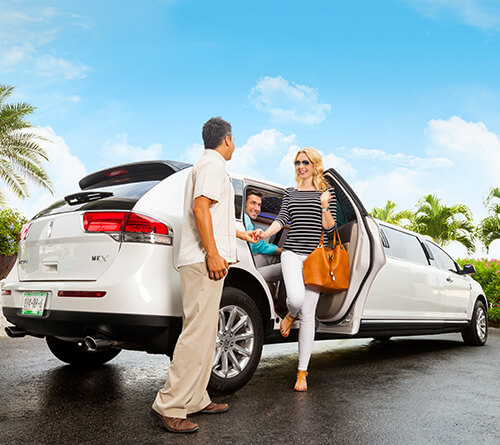 • Special discounted rates for referrals at our resorts in Mexico, Jamaica & Dominican
Republic.
• Complementary Private Airport Transfers
(Transfers are only included in Mexico & Dominican Republic)
• VIP Check-in
• One free Candlelight Dinner or a 25-minute couple's massage
• Character Breakfast *only available in Punta Cana
• One In-suite bottle of Sparkling Wine upon arrival
• Premium Pillow Menu
• Premium Aromatherapy Menu
• Nightly Turndown Service
• 24-hour Room Service
• Early Check in and Late Check out upon availability
• 20% discount on Spa Treatments
• 20% discount on Resort Services
• 20% discount on Tours
• 20% discount on Resort Gift Shops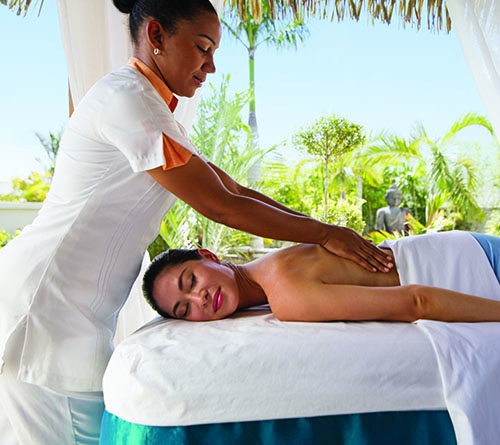 QUALIFICATIONS
To participate in the Member Referral Program, Member's families, friends, and acquaintances must comply
with all the following Terms & Conditions:
1. Participants must be sponsored by an  Prestige Travelers Member and must travel under the referral program with a minimum of 4-night stay. Rewards are not earned under a Guest of Member reservation. This is a one-time limited offer per referral.
2. Married and cohabitating (min 24 months) participants must be between 30 years of age and 70 years of age, gainfully employed or retired and with at least one (1) major credit card and one (1) valid ID. (No Debit Cards, Check Cards, Company Cards or Discover Cards). The credit card and ID will be registered upon check in. Credit Card may be used for any incidentals purchased during their stay.
3. Participants must travel together and attend the pre-scheduled 120-minute Membership Presentation together with their partner at their specified time on the designated date.
4. Participants may not be an owner, co-owner or a beneficiary of a current Prestige Travelers Membership. Direct family members of  Prestige Travelers Members are not eligible for this promotion.
5. The participant(s) may not have attended an  Prestige Travelers membership presentation in the last 12 months or have travelled with any Prestige Travelers referral program in the past. Guests can register only once through the Rewards/Referral Program.
6. All reservations made under the Member Referral Program require a $500 non-refundable deposit and must be paid in full no later than 30 days prior to the arrival date of the participant. The cost of the reservation may not be absorbed by the member or third party.
7. If traveling with other participants under the member Referral program, each guest is required to attend the 120 minute Membership Presentation separately and at their scheduled appointment time. This promotion is not valid for groups or weddings (a group is 3 or more rooms traveling together).
8. The Member Referral Promotion as well as Member Night Redemption are not combinable with any other promotion or vacation offering of Prestige Travelers, Karisma Hotels and Resorts or any another third-party company. Crown and Monarch reservations are not applicable.
9. Member Rewards: $400 Rewards Credit become applicable to the Member once the qualified referred participant makes a deposit for any new REWARDS reservation. Members may apply Rewards Credit to any level of reservation. Rewards Credit Letters must be applied at the time of booking for the member's accommodations. These coupons have no cash value. Any credit letter presented at the time of booking will be redeemed in full. No reimbursements of any amount.
10. Member Rewards: Rewards Credit for Membership purchased by the referred guest become applicable to the Member once their prospective participants purchase a membership. Rewards Credit amount is based on level of membership purchased.
11. The Member Referral Program promotion may change or be removed based on seasonality and/or availability based upon the discretion Prestige Travelers without any prior or written consent.
12. Failure to comply with all the above terms and conditions will result in the participant(s) being charged the public "rack" rate for their stay when checking out of the hotel.
For more information about our Member Referral Program or to submit a Member Referral request please contact us directly using our Toll-Free Number 1-800-355-0886 or by email to rewardsprograms@prestigetravelers.com  We look forward to assisting you in your next vacation of a lifetime.
.