CROWN JEWELS SAVINGS ARE HERE:
UP TO 64% OFF + RATES FROM $163 PP/PN
Learn More
Celebrate with Your Bridal Squad in Paradise
Beachside Bachelorette Package: starting at $426 per room
Learn More
YOU'RE OFFICIALLY INVITED!
OKTOBERFEST IN CAP CANA
Learn more
SOMETHING IS BREWING IN CAP CANA
Stay tuned for an Island-Inspired Oktoberfest
Add Some Lager to your Life at
LandShark Brewery & Grill
Only at Margaritaville Island Reserve Cap Cana
Learn More
Exclusive to Prestige Moms
When staying at any of our Margaritaville Island Reserve resorts
Bottle of champagne and a mini cake + $250 spa resort credits!
Learn More
7 days 'till grand opening
Save up to 49%
At the first Margaritaville St. Somewhere resort in the world.
Book Now
CROWN JEWELS SAVINGS ARE HERE:
UP TO 64% OFF + RATES FROM $163 PP/PN
WELCOME TO PARADISE
Margaritaville Island Reserve
An Adults-Only Island Reserve Experience
The first-ever adults-only Island Reserve experience is coming to the Riviera Maya, and you have exclusive access on booking your stay.
Punta Cana
Now chilling in the Dominican Republic
The Dominican Republic's most breathtaking destination has arrived at the internationally acclaimed Juanillo Beach. Welcome to Margaritaville Island Reserve Cap Cana, a tropical paradise that unlocks a world of five-star luxury. Explore a vast Gourmet Village that doubles as the resort's social heartbeat with multiple performance venues, restaurants, and bars.
TAKE ADVANTAGE OF OUR
Offers & Opportunities
SUMMER SALE
Save up to 56% with rates from $161 USD pp/pn + receive $400 in resort credits*
When it comes to tropical vacation destinations, there's nothing like Cap Cana in the Dominican Republic. Located on a world-famous stretch of shoreline — Juanillo Beach — this spectacular destination offers unforgettable experiences for everyone. Dive into thrilling activities on land and at sea or claim your license to chill and simply soak up the sunshine shoreside. Margaritaville Island Reserve Cap Cana is your gateway to it all.
ISLAND ADVENTURES
Escape to Greater
Let Your Taste Buds do the Work
Karisma's Island Reserve Inclusive® experience is a big part of your Margaritaville Island Reserve adventure. So no matter how many of our namesake frozen cocktails or Cheeseburgers in Paradise you'd like, we'll bring them with a smile — and no check.
Choose How You Chill
Dive into activities – or get away from it all. From craft cocktails and cuisine to must-see sites to St. Somewhere Spa or drinks made on one of our blender bikes. It's all here to explore, and the pace of your getaway is yours to choose.
Life's Better at the Beach
The Margaritaville mindset was born in a place like this. The music of the breeze through the palms, sunshine in the surf and the warmth of white sand on one of the world's most scenic stretches of beach. This. Is. Living.
ISLAND RESERVE INCLUSIVE®
An Unforgetable Experience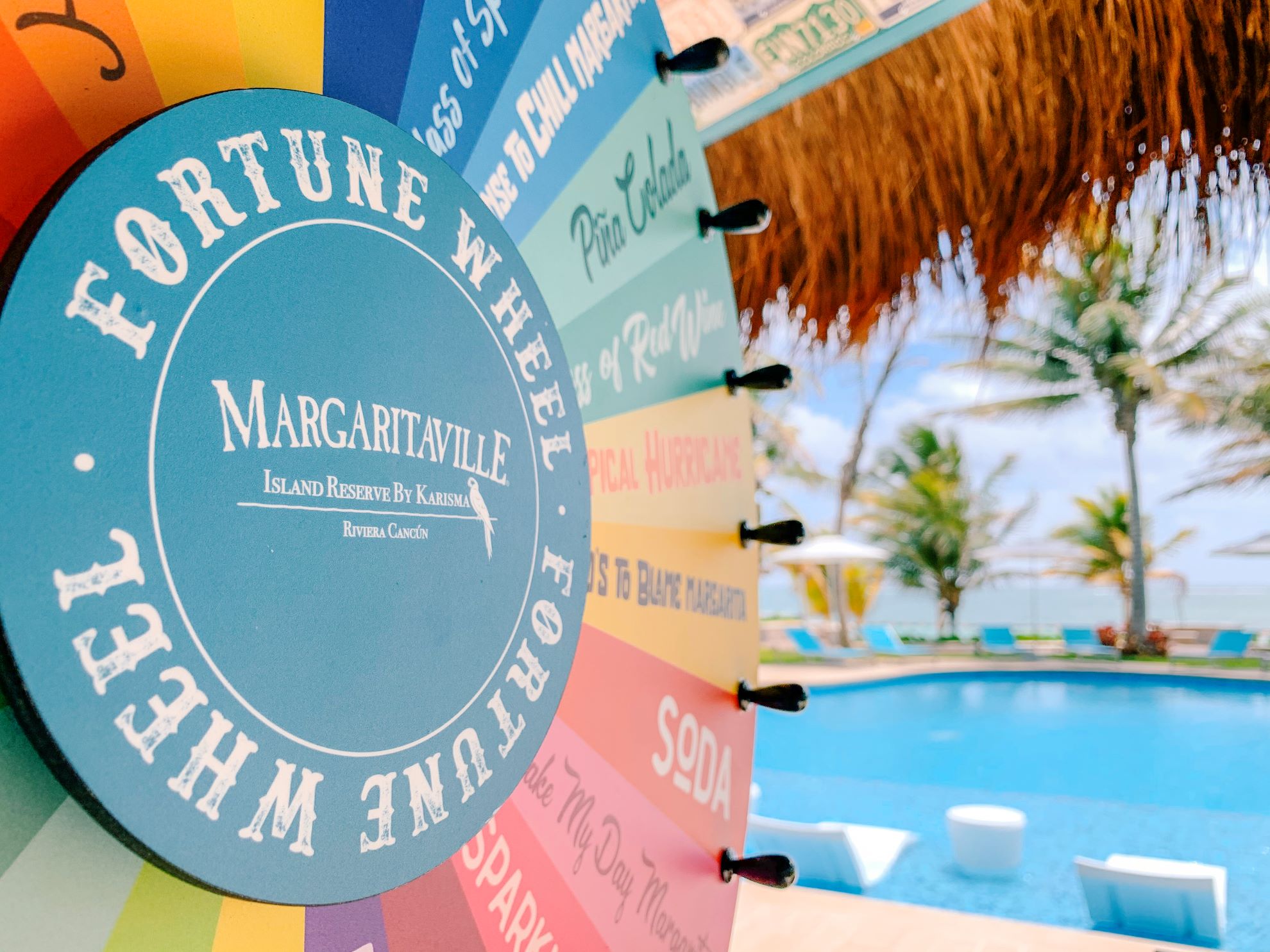 EXPECT AMAZING
Pleasant surprises, unexpected delights and Margaritaville touches that keep us all grounded. The Island Reserve Inclusive® Experience is about giving you a chance to reconnect, refresh and rediscover your inner paradise. It's a promise of cuisine crafted to perfection, premium cocktails, unforgettable experiences, incredible accommodations, personalized service and wonderful live entertainment. It's a feeling that follows you home.
SERVICES & AMENITIES
Find your recipe for fun. Aside from the never-ending culinary delights and tropical refreshments, you'll find four swimming pools (two of which are oceanfront), a fitness center with classes, live performances and entertainment, and a range of water sports and activities to enjoy.
LET'S GET SOCIAL
Our Guests Say It Best
{twineItem.postUser}
{twineItem.likeCount}
{twineItem1}
{twineItem2}
{twineItem3}
{twineItem4}
{twineItem5}
{twineItem6}
{twineItem7}
{twineItem8}